So, I recently did a fun spin on a cake smash photo session. I had an opportunity to photograph a woman who has lived through three world wars, the invention of the television, witnessed a man walk on the moon, and so much more!
Lorraine is the grandma of our landlord at the studio. Last year I had seen a few images of a woman in her 90's doing a cake smash and shared it on social media. Lorraine's granddaughter in law messaged me right away and said how she would love to do this for their Gran, and that she was turning 104!! I couldn't wait for this session. It is so fun to switch things up, and I knew it would be really special for Lorraine that her family wanted to celebrate her.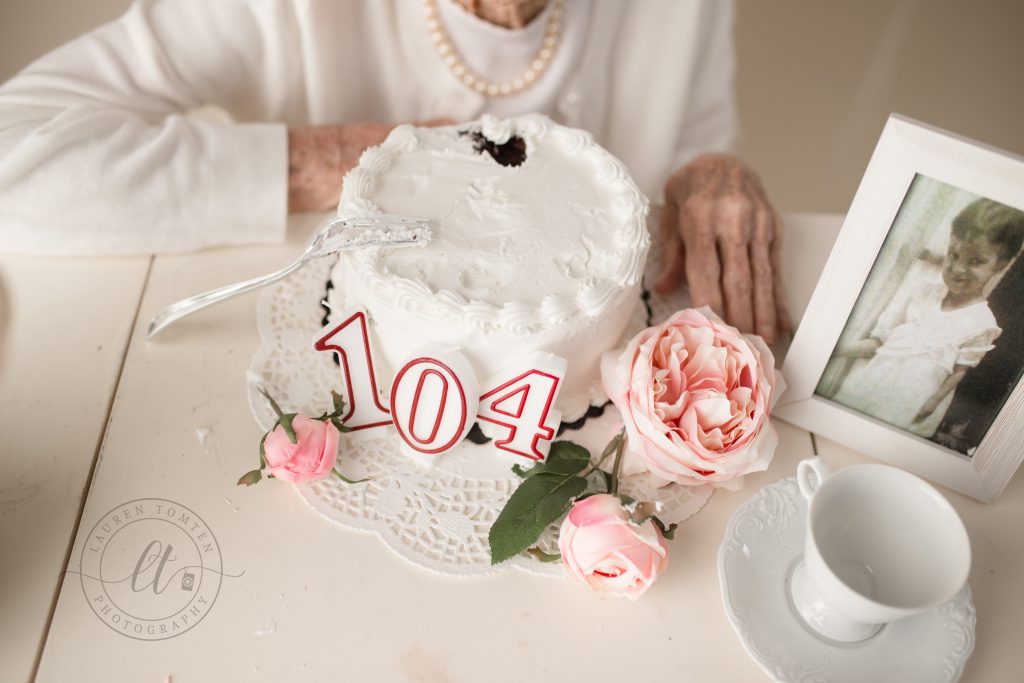 We decorated the studio in one of her favorite colors and Lorraine brought a photo of her as a child. We took some portraits of her with a tutu on (she used to be a dancer!) and let her enjoy her cake. I even asked her to just dive right in and she did! She smiled and said it was good!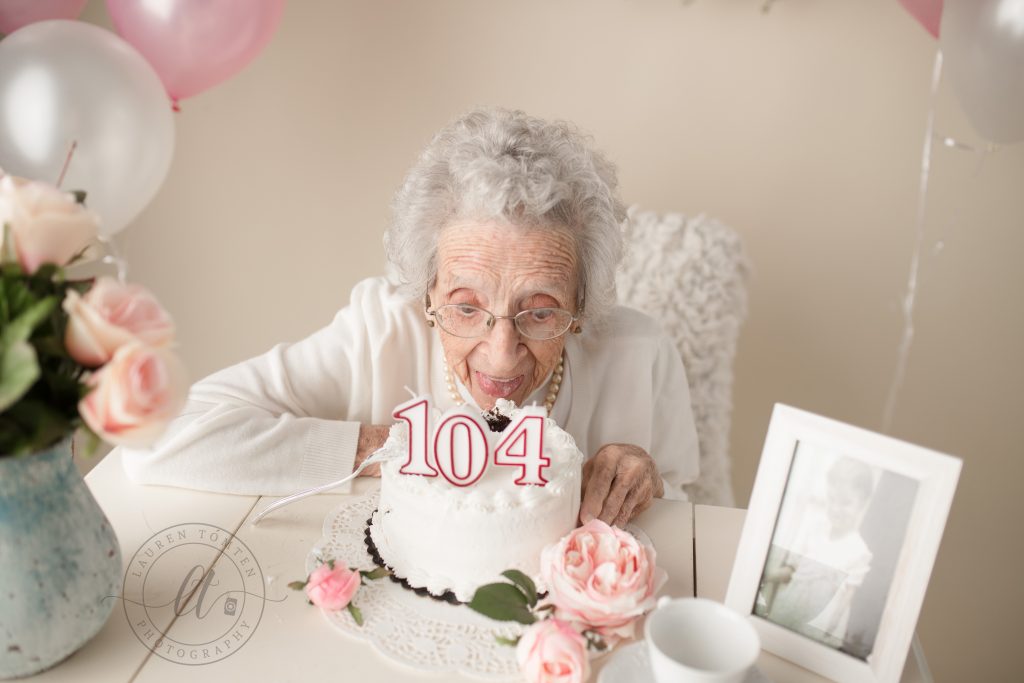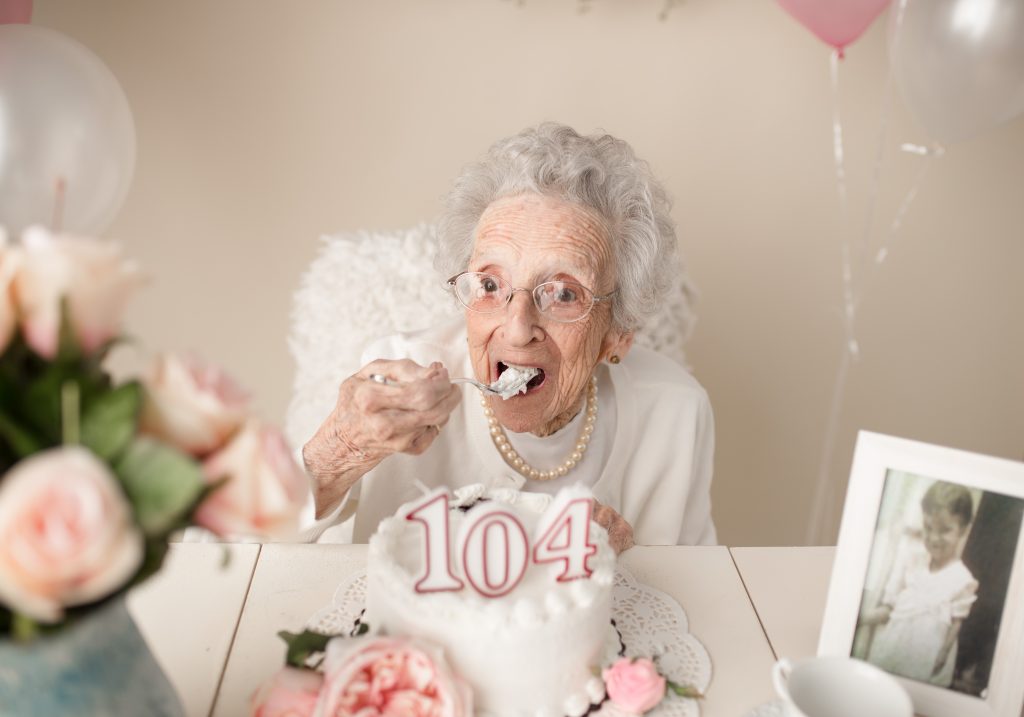 Here's to another prosperous and healthy year for Lorraine!